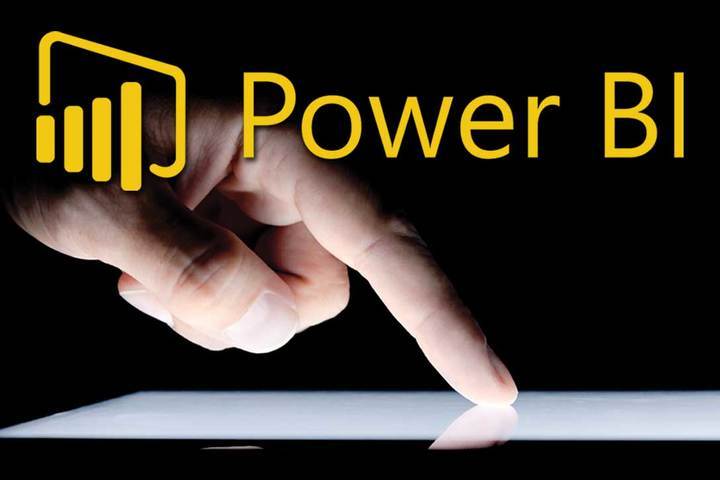 What is Power BI?
Power BI is a Data Visualization and Business Intelligence tool that converts data from different data sources to interactive dashboards and BI reports. Power BI suite provides multiple software, connector, and services – Power BI desktop, Power BI service based on Saas, and mobile Power BI apps available for different platforms. These set of services are used by business users to consume data and build BI reports.
The flow of work in Power BI
A common flow of work in Power BI begins in Power BI Desktop, where a report is created. That report is then published to the Power BI service, and then shared so users of Power BI can consume the information.
Power BI can be simple and fast – capable of creating quick insights from an Excel spreadsheet or a local database. But Power BI is also robust and enterprise-grade, ready for extensive modeling and real-time analytics, as well as custom development. So it can be your personal report and visualization tool, and can also serve as the analytics and decision engine behind group projects, divisions, or entire corporations.
Data Sources
Data types are organized in the following categories:
All
File
Database
Azure
Online Services
Other
The All category includes all data connection types from all categories.
The File category provides the following data connections:
Excel
Text/CSV
XML
JSON
Folder
SharePoint Folder
The Database category provides the following data connections:
SQL Server Database
Access Database
SQL Server Analysis Services Database
Oracle Database
IBM DB2 Database
IBM Informix database (Beta)
IBM Netezza
MySQL Database
PostgreSQL Database
Sybase Database
Teradata Database
SAP HANA Database
SAP Business Warehouse Application Server
SAP Business Warehouse Message Server (Beta)
Amazon Redshift
Impala
Google BigQuery (Beta)
Snowflake